Bondage, Discipline, Domination, Submission, Sadism, Masochism, (BDSM), and Kink.
Relax, I've got you.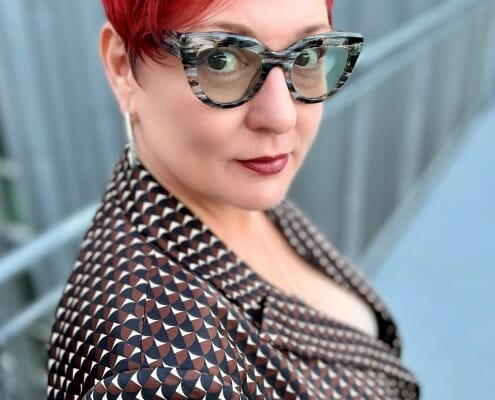 I was initially drawn to BDSM and kink through my immense curiosity, deep sense of adventure, and an profound drive for clear consent. Immediately, I began to recognize this realm as a excellent resource for self development and healing. Twenty years later, as a professional dominatrix, I find myself continuing the work of clarifying confusion, guilt, and shame around desire through extended erotic explorations around gender and sexuality.
If you find any of this resonates for you, then you've come to the right place.
Upon your initial contact with me, I will want to hear about your interests and experiences thus far, and why, specifically, you are reaching out to me. I will provide you with an initial consultation to determine how I may meet your needs and continue to fulfill my life's work. Once we have determined compatibility, we will organize a meeting where we will begin the process of meeting those needs in a more discreet atmosphere. Rest assured, no judgments, and if I cannot provide what you seek, I will refer you to a colleague who will.
Not sure what you are looking for?
I can help with that as well.
With compassion, commitment, and extreme delight in the work, let's explore a myriad of possibilities to liberate a better you safely in my care!
The Power of Knowing oneself is to understand the depth of humanity in all its aspects.
A talented and caring "Psychic Waste Manager," I take all the old matter that has been weighing you down and clean it up for you, recycling it into a bright and shiny newness, allowing you to return to the mundane world with more pep in your step and vitality!
Want to explore POSSIBILITIES?
Here's an exciting VIDEO explaining BDSM and Kink in 69 seconds. Now that's encapsulation!
I am available for Phone, Skype, FaceTime or Zoom training at 180 or 240 hourly.
Please text me HERE or email me at eveminax@gmail.com to schedule.
Recent Blog Posts
Strange Bedfellows: New Horizons in Therapy and Somatic Work This workshop will review the research on sexological work, the stigma of working with the body in sexual and non-sexual ways, and explore the possibilities of inter-professional collaboration between somatic professionals and talk therapists. REGISTER HERE
https://www.eveminax.com/wp-content/uploads/2021/11/bedfellows.jpg
1080
1080
eveminax
https://www.eveminax.com/wp-content/uploads/2020/04/1.png
eveminax
2021-11-12 21:12:38
2021-11-12 21:14:20
I'm honored and thrilled to be a panelist in this workshop…
ONLINE: Lock and Load: From Tie and Tease to Chastity Please NOTE: This will be an online class via Zoom. Zoom information will be sent to all participants one hour before the event. — Tease and Denial is truly delightful for all involved. Advanced techniques for controlling orgasms can have a remarkable impact when sexually […]
https://www.eveminax.com/wp-content/uploads/2020/05/232318C9-5C8A-4966-8945-DD2F59A7C23F_1_105_c.jpeg
960
960
eveminax
https://www.eveminax.com/wp-content/uploads/2020/04/1.png
eveminax
2020-05-25 23:24:53
2020-05-25 23:26:29
What is Chastity?
Can BDSM help a relationship? I'd like to think so. Whether the relationship is new and you're exploring or it's mature and you are searching for new ways of connecting, there is a HUGE spectrum of choice for everyone. If you're like me, variety is the spice of life. I liken it to soup- some […]
https://www.eveminax.com/wp-content/uploads/2011/04/20131028_Eve-Minax_0533.jpeg
640
427
eveminax
https://www.eveminax.com/wp-content/uploads/2020/04/1.png
eveminax
2020-05-19 23:16:38
2020-07-15 19:17:56
Can BDSM Help a Relationship?
Did you know educating people about BDSM and Kink gives me a huge boner?
Read on… 
Professional Education and Bondassage Training
Bondassage and Elysium Training
If you're thinking about improve your bodywork practice, or would just like to expand your repertoire and delight those you touch, I invite you to explore Bondassage® training ~ a delightfully sensual, truly unique experience that will have your friends, partners, lovers, and clients clamoring for more.
You'll gain the skills and the tools you need to create the outrageously unique Bondassage Experience for your friends, lovers, or clients. Expand your skill set and delight those you touch.
One Day Dominatrix Training focusing on anything from 101 to intense procedures. Based on your needs/interests.
Two Day Dominatrix Training includes special interests like Cross Dressing, D/s/ both Fantasy and Reality, service and protocol, all fetishes, how to conduct scenes from playful fantasy to intense scenarios, can include e-stim, catheters, sounds, needles or any other desires you may have.
Click here to find out more
[/av_textblock]